Scientific production of the lab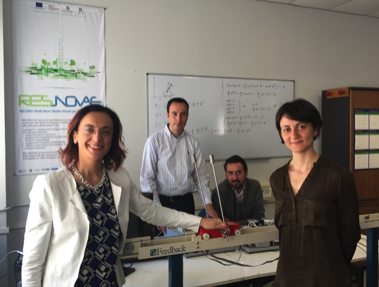 Research areas
The staff of the laboratory provides research services and technology transfer in the following macro-areas:
Networked systems
Management and control of complex systems
Decentralized and distributed control and optimization for large scale systems
Epidemic models
Social networks models
Industry 4.0
Smart manufacturing
Digital Twin,
Virtual Reality,
Collaborative Robotics
Modelling, control and optimization for industrial applications
Re-engineering and automation of manufacturing processes and systems.
Coordination of agents and sensors networks.
Fault detection and recovery.
Scheduling and planning problems, workflow management.
Models for maximizing the effectiveness of technological products and processes.
Methods for the reduction of alternatives, particularly in case of high quantity of choices.
Transport and Logistics
Passengers transport
Freight transport
Logistics 4.0
Modeling, simulation, and control of container terminals and mono and multi-modal logistic systems
Decision Support Systems for planning and management of Intelligent transportation systems, road and railroad traffic,dangerous freight transport
Smart Cities
Smart management
Smart energy
Smart mobility
Decision Support Systems for the planning and management of Smart Cities and smart buildings
Management and optimization of electrical mobility
Management and control of energy systems
optimal planning of the energy activities of a smart home, networks of smart homes, management of the optimal charging of electric vehicles