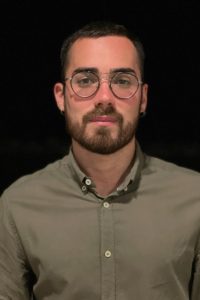 Information
ti.ab1686154994ilop.1686154994itned1686154994uts@i1686154994tafel1686154994ac.m1686154994
Curriculum Vitae (english)
Marino CALEFATI
Research assistant
Marino Calefati received the Bachelor's Degree in Electronic and Telecommunications Engineering with honours in 2020 from Politecnico di Bari, Italy.
He's currently pursuing the Master's degree in Automation Engineering with specialization in Robotics and carrying out research activities through a Postgraduate Research Scholarship in cooperation with the Public-private laboratory IoT 4.0 (LPPI 4.0) between Elettric80 s.p.a, S.M.I.L.E. 80 s.r.l., ISIRES – Research organization s.r.l. and Politecnico di Bari.
His research interests include rerouting algorithms for the strategic simulation of autonomous vehicle routes.
---