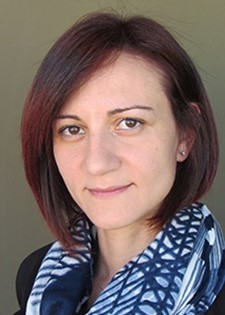 Assegnista di ricerca Post-Doc
E-mail:
---
Biografia
Graziana Cavone ha conseguito la Laurea con lode in Ingegneria dell'Automazione nel 2013 presso il Politecnico di Bari e il Dottorato di Ricerca (eccellente con lode) in Ingegneria Elettronica e Informatica nel 2018 presso l'Università degli Studi di Cagliari. Attualmente è assegnista di ricerca post-dottorato presso il Politecnico di Bari. È stata assegnista di ricerca nel 2014 presso il Politecnico di Bari e Visiting Ph.D. Student nel 2016-2017 presso la Delft University of Technology, Olanda. I suoi interessi di ricerca includono modellazione, simulazione, ottimizzazione e controllo di sistemi ibridi e ad eventi discreti, controllo distribuito, sistemi di produzione automatizzata, trasporto intelligente, Smart City.
È local Arrangements Chair della 2021 Mediterranean Conference on Control and Automation. È Associate Editor per la rivista internazionale Results in Control and Optimization (RICO). È stata membro dell'International Program Committee di oltre 20 conferenze internazionali e Guest Editor per special issues su riviste internazionali. È vincitrice di una research fellowship dalla National Science Foundation of China per l'anno 2020.
Temi di ricerca
automation;
optimization;
discrete event industrial systems;
decision and control systems;
modeling and optimization of complex systems;
petri nets;
manufacturing systems;
supply chains;
logistics and transportation systems;
traffic networks.
Pubblicazioni
2021
2020
2019
2018
2017
2016
2014